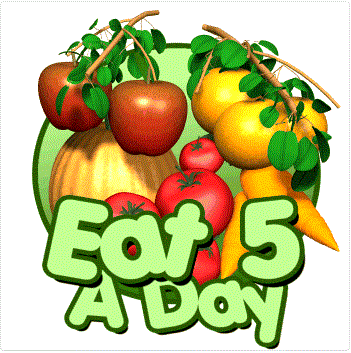 Fresh Fruit and Vegetable Program at Clarkston School District
We received the Fresh Fruit and Vegetable grant (FFVP) again for the school year of 12-13 for the following schools: Highland Elementary and Grantham Elementary schools. Those schools have access to fresh fruit and vegetables as a snack in their classroom 4-5 days a week. Congratulations to Highland and Grantham, this is a great grant!
The goal of the FFVP is to:
Create healthier school environments by providing healthier food choices.

Expand the variety of fruits and vegetables students experience.

Increase student's fruit and vegetable consumption.

Make a difference in student's diets to impact their present and future health.
Some of the fruits we have offered thus far
are:
Blueberries
Apples (many varieties)
Bananas
Oranges (many varieties)
Mandarins
Nectarines
Pineapple
Grapes
Pears (many varieties)
Strawberries
Some of the vegetables we have offered thus far are:
Jicama
Broccoli
Sugar Snap Peas
Carrots
Radishes
Cauliflower
Cucumbers
Zucchini
We are excited to have this grant in our schools and hope that parents are too! Your efforts at home are even more important. Encourage your child to make smart, healthy food choices by eating snacks and meals loaded with vitamins and minerals. Eating a variety of fruits and vegetables feeds the mind as well as the body.