Clarkston High School Bond Website -- The Clarkston School District unveiled a new website (
https://www.csdk12.org/o/csdwa/page/2023-clarkston-bond
) this week to provide information and answer questions about the upcoming school bond, slated to arrive in voters' hands in April 2023. The website includes virtual images of the inside and outside of the building. It also contains a list of frequently asked questions and four links for users to visit that show a virtual reality (VR) representation of a classroom, science lab, learning commons, and a career and technical education (CTE) space.

Winter Break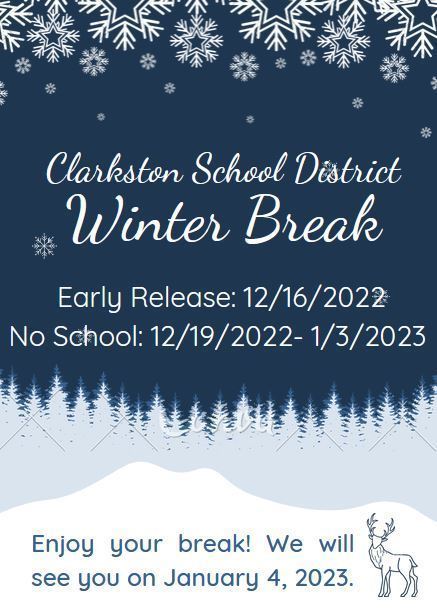 Families -- We were made aware this morning of an armed robbery in Lewiston and that LCSC was put on lockdown due to police activity in the area. We have been in contact with law enforcement and have been assured that there is no threat to our students and educators at any of our campuses. We will update you if there is any change. Thank you.

"Tough Stuff" Building confidence in talking to your child about suicide, mental health, and substance use. Open house, keynote speaker, and panel discussion on October 26, 2022, starting at 5:30 p.m. See flyer for more information.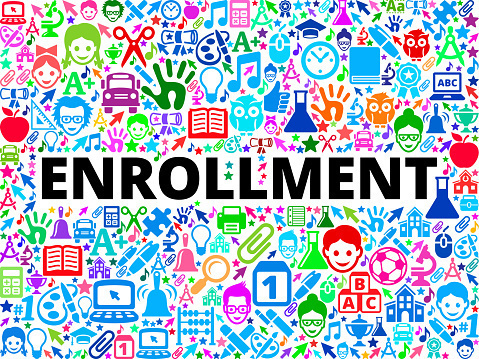 2022-2023 Updates are nearing completion should post soon. Updates include: 2022-23 Handbook, Online registration/information Link, K-5 Curriculum Information Packet, 6-12 Curriculum Information Packet
Registration Information! If you would like more information or are ready to register, please email us at
nicholasmi@csdk12.org
or call our central office at 509.758.2531
Exciting News! Clarkston Home Alliance has been approved to go state wide! CHA is now open to any K-12 student in the state of Washington.