We're having a great time growing together in the auditorium at Clarkston high school!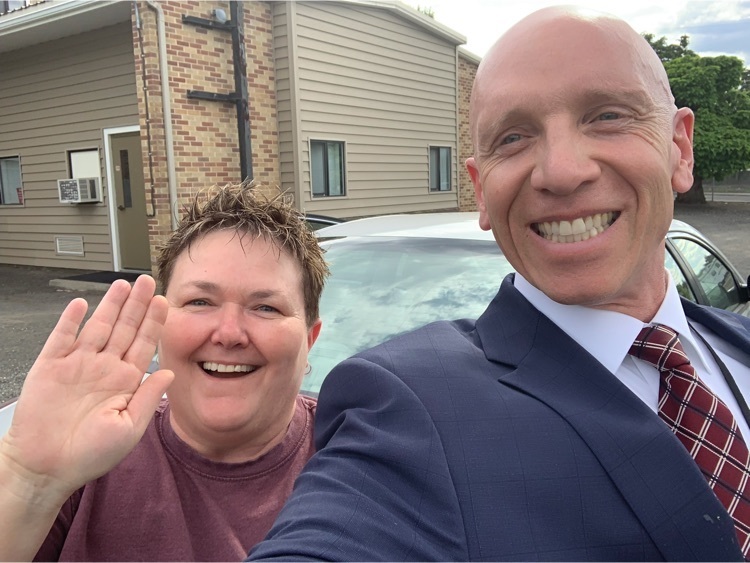 Almost time class of 2021!

Tonight at an awards banquet in Richland, the Clarkston School District had the privilege of honoring Brady Woodbury, our Asotin County health administrator with the Community Leadership Award. Joining Brady was his daughter Nani who just completed her junior year at CHS. Brady has been a steady hand in helping the school district navigate Covid and assisted us in following the state's protocols while staying open. With Brady's guidance the Clarkston School District was one of 5% of districts in Washington State that opened the year with students face to face rather than being completely remote. Brady is a dedicated member of our community who, along with his staff deserve recognition and thanks for their leadership during this difficult time. Thank you Brady!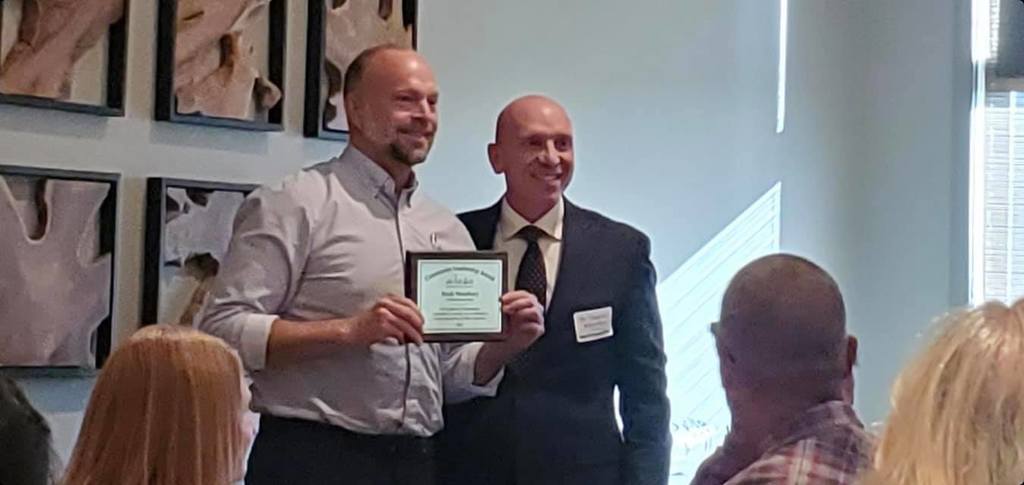 SUMMER FOOD SERVICE PROGRAM FOR CHILDREN AGES 1-18 The Clarkston School District announces the sponsorship of the Summer Food Service Program for Children. Meals will be made available at no charge to children 1-18 years of age. Open sites at Grantham and CHS will be drive-through only sites like last summer due to the current pandemic. Please see specific sites and pick-up times.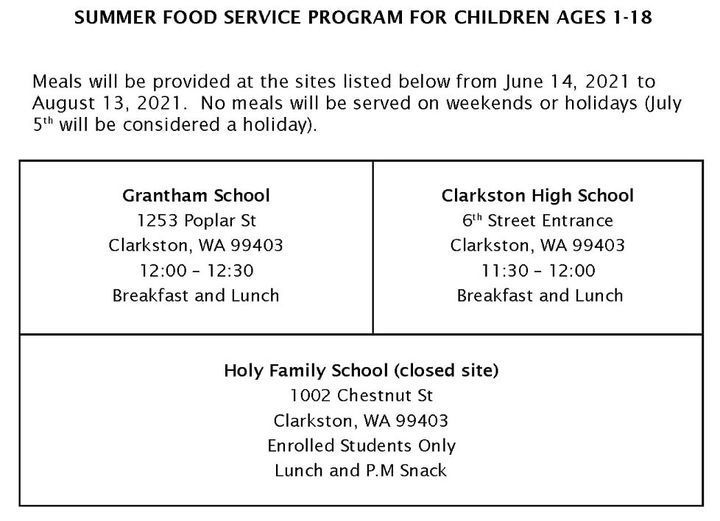 This year's extreme heat and dry conditions are causing greater risk of fires. In collaboration with the Clarkston and Asotin County Fire Departments, a decision has been made to not allow fireworks on school property. The Community Spirit Fireworks Show will still be held at 10:00 pm on Adams Field in Clarkston and can be viewed from your home or local neighborhood park. Thank you for your understanding and support.

At their March 29 meeting, the Clarkston School District Board of Directors voted to open all schools for full-time, in-person instruction on April 12, 2021. The following plan will be implemented: read more.